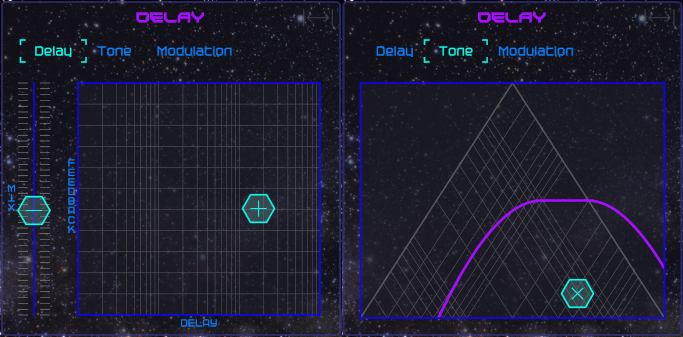 The delay is a modulated mono delay with HPF and LPF filters in the feedback loop.
Controls
Delay Page
Mix – Sets the wet/dry mix (delay/original mix). The delay will turn itself off if  the wet mix is zero.
Delay time / Feedback – sets the delay time (1ms to 1s) and feedback (0% to 110%).  Yes you can make this delay explode.
Tone Page
LPF / HPF – sets the LPF (left Side axis) and HPF (right Axis)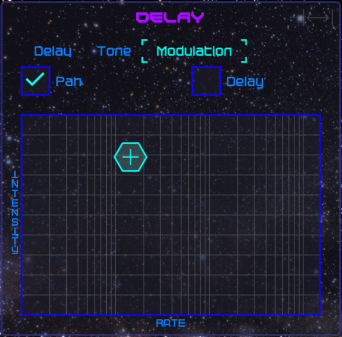 Modulation
Pan – apply modulation to the delay pan.
Delay – apply modulation to the delay time.
Rate / Intensity – sets the rate 0.01Hz to 15Hz and Intensity 0% to 100%. Pan or Delay must be selected for this control to activate.
Tips:
You can sync the delay time and modulation rate with the current tempo by turning on 'snap' in the Key & Tempo module.